The Expansion into Digital Banking and Other Financial Services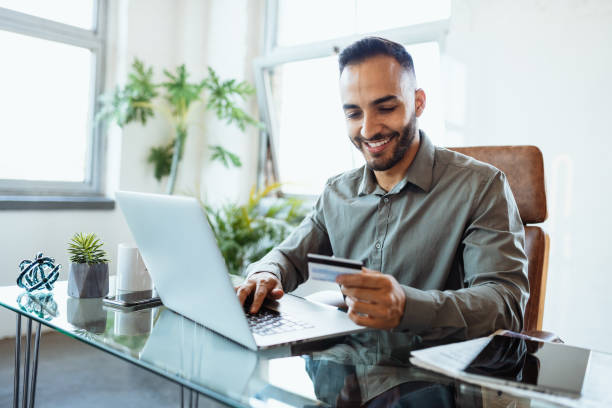 Voyager Innovations, a financial technology firm based in the Philippines, recently announced that it had secured US$167 million to expand PayMaya, its flagship digital payment platform, into digital banking and other financial services. The move marks a major milestone in the firm's growth and commitment to providing customers innovative and secure money transfer solutions.
This article will discuss the background of PayMaya, its plans, and its potential impact on digital banking within the Philippines.
Overview of PayMaya
PayMaya Philippines, Inc. (formerly known as Smart eMoney, Inc.) is an online payment platform owned by Voyager Innovations, which offers e-wallet services and other financial solutions such as virtual cards and merchant payment solutions. Established in 2011, PayMaya pioneered the introduction of digital financial services in the Philippines and adopted technologies such as QR codes and Near Field Communication (NFC) to enable payments through mobile phones.
In recent years, PayMaya has expanded its suite of offerings to support its customers' lifestyle needs when it comes to digital transactions: Aside from its payment processing platform, the company also provides accessible banking services for users on-the-go with a variety of innovative mobile apps that allow customers to manage their finances with ease. Its portfolio includes products such as the PayMaya app where users can securely manage their cash from anywhere; Send Money service that allows bank transfers to any local bank accounts using just a credit/debit card; PESONet for convenient real time fund transfers to major Philippine banks; and Instapay for user's daily liquidity needs.
Overview of Voyager Innovations
Voyager Innovations is the innovation arm of PLDT and Smart, the largest telecommunications and digital services providers in the Philippines. It is a technology company on a mission to make digital payments simple, safe, and accessible. It works closely with financial services, merchants, and telecoms partners to develop transformative solutions powered by its platform – Paymaya Philippines.
The company strives to create a cashless, borderless world where people can access financial services regardless of location or network. With the Paymaya Philippines platform, users can quickly access banking, prepaid top-up, bills payment system (BPS) payments and remittance services directly from their mobile phone or computer. The service supports card-based and QR code-based payments with partnerships with major banks like BPI Express Online and Metrobank Direct. Paymaya even supports mobile wallets, allowing faster payments between sender and recipients' devices without using intermediaries like banks or money transfer services.
Aside from merely facilitating digital transactions online or offline through major retailers such as SM Hypermarket, 7-Eleven convenience stores, NCCC Department Stores nationwide, Voyager Innovations also enables customers to open bank accounts for deposits at any SM mall through its partnership with BDO Unibank. Through such initiatives like this one, along with more products development in fintech industry such as artificial intelligence (AI)-driven fraud prevention mechanism called PayMaya AI Rhino that combines community-driven data analytics processing; Voyager Innovations has already made a big leap into making greater technologies accessible by all Filipinos to better citizens' lives.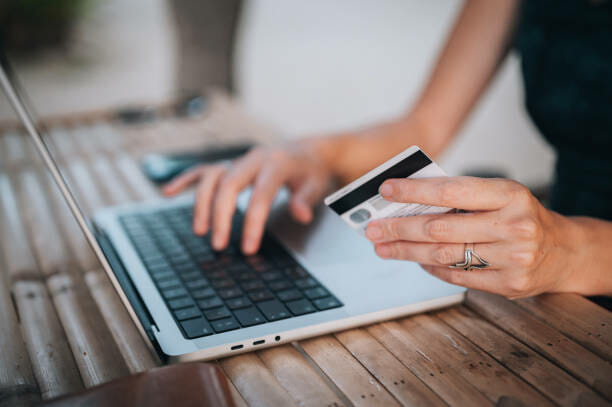 Philippines' Voyager Innovations Secures US$167 M for PayMaya Expansion Into Financial Services, Digital Banking
Voyager Innovations, a Philippine digital platform, has secured US$167 million for its PayMaya service, to expand its offering into digital banking and other financial services. This news indicates that PayMaya is positioning itself to become a major player in the financial services sector.
A closer look at what the estimated expansion could achieve and its potential implications will be discussed in this article.
Overview of the US$167 M Investment
PayMaya, an eCommerce and financial technology solutions provider in the Philippines, recently announced it has secured a US$167 million investment from a global roster of leading investors. The investment will enable the company to accelerate its digital banking ambitions and further strengthen its position as a pioneer in the Manila-based fintech industry.
The funds will enable PayMaya to expand into digital banking and other financial services to deliver innovative solutions for Filipino consumers, businesses, and governmental organizations. With this round of venture capital, PayMaya is well positioned to continue offering groundbreaking digitized payment solutions.
PayMaya plans to introduce online banking that comes with an account packaged with a virtual debit card; launch an app-based, prepaid international remittance system; create fully integrated 'virtual banks' powered by the technology underlying their current payments platform; roll out special offers for "super users" across select industries (finance, shopping, lifestyle); and develop new capabilities such as digital identity services and integrated investments solutions.
In addition to accelerating product innovation in the Filipino fintech sector, this funding also accelerates Paymaya's growth trajectory towards becoming one of Southeast Asia's leading providers of digitized payments and banking services backed by cutting edge digital infrastructure technology. With this development and continued support from dedicated strategic partners like Globe Telecom Inc., PLDT Inc., Smart Communications Inc., Union Bank , DDMPayment Co., Tokyo Century Corporation & SoftBank Ventures Asia Corp., PayMaya takes another positive step forward in realizing convenience goods through digital transactions on behalf of Filipinos all over the world.
Expansion into Digital Banking
PayMaya Philippines, Inc., the pioneer and market leader in digital financial services, has continued to expand its products and services i.e. beyond payment services by entering the banking industry with PayMaya's digital banking platform. As a result, customers can access additional features through its virtual bank such as account balance inquiry, account transfer, foreign currency remittance, fund transfers between financial institutions, and savings and insurance products.
PayMaya's expansion into digital banking also includes launching a virtual wallet connected to a Visa card available through their mobile app. With this integrated product offering of debit and prepaid cards linked to your smartphone or tablet via an app, customers have secure access to their funds anytime and anywhere through their accounts. In addition, customers can also avail of safety features such as digitized transaction history storage and motion alerts that safeguard accounts against unauthorized activity.
As innovators in financial technology with over seven million users on its platform along with numerous partnerships with different service providers across various industries globally – PayMaya is poised for further growth within the banking sector in 2020 as they continue to offer tailored solutions for every customer segment from merchant payments options to individual consumers – all designed to meet their expanding demand for digital services.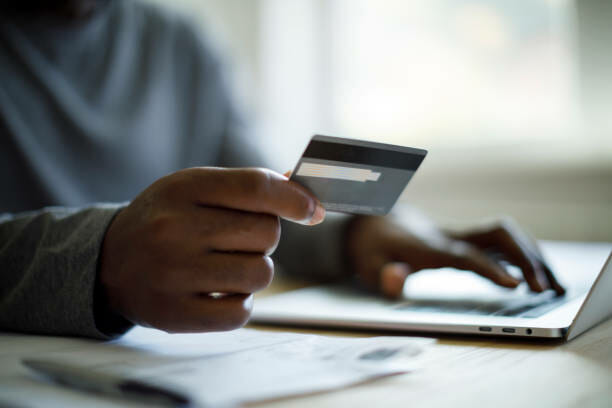 Benefits of the Expansion
With the Philippines' Voyager Innovations securing US$167 M for the PayMaya expansion into financial services and digital banking, the country can benefit from the increased availability of these services. PayMaya's expansion is an important step towards financial inclusion and digital transformation in the Philippines, providing citizens access to essential services.
In this section, we will go through the main benefits of the expansion.
Increased Financial Inclusion
As Paymaya continues to expand its operations into digital banking and deeper financial services, more Filipinos have greater access to what they need most: modern financial solutions. Moreover, Filipinos can expand their economic opportunities and become more financially independent by providing users with an array of products, especially those previously unavailable due to lack of credit history or capacity.
This increased financial inclusion also means businesses are no longer limited by traditional banking rules and regulations, allowing them more room to grow.
Paymaya's expanded services also give users more control over their finance. With easy-to-use budgeting tools and savings plans, users can keep track of their spending and better plan for the future. In addition, with access to personalized advice from experienced professionals in the field and simple solutions for setting up straightforward payment plans, users can ensure that their needs are met when managing their money.
Moreover, through expanded customer service access across a wide range of outlets – from physical stores and online merchants – customers are empowered with more options than ever before when it comes to grabbing what they need while on their shopping sprees without having cash or credit on hand. In addition, for individuals or businesses needing quick loans or other types of financing, Paymaya offers fast loans with terms tailored specifically for those who qualify. This not only assists in monetary issues but helps ease anxieties involved with banks denying loan requests.
All these features contribute towards increasing financial inclusion by empowering individuals and businesses with control over their finances like never before while connecting underserved households, entrepreneurs and small businesses across the country with economic opportunities they have long been searching for- raising living standards and stimulating economic growth as a result.
Improved Financial Accessibility
Expanding Paymaya's services into digital banking and other financial activities has allowed Filipinos greater access to financial services. Digital banking, for instance, brings the convenience of performing banking activities without physically entering a bank branch, reducing costs and improving the user experience. Similarly, increased access to innovative products in credit scoring, online savings and investments, insurance services and mobile payments can bring wider options for Filipinos to best manage their finances.
Moreover, this expansion brings more access to financing opportunities to businesses wanting to grow. Through digital banking and investments platforms, lenders can evaluate riskier borrowers due to third-party identity verification and analysis of spending habits. This improves liquidity in businesses which often can't benefit from traditional financing sources due to complex approval processes and strict eligibility requirements. In addition, businesses that have already addressed their financial accessibility issues but tend not to be offered large amounts on traditional credit lines will find P2P lending an effective option with more reasonable terms to facilitate growth.
Ultimately, Paymaya's expansion into digital banking services allows Filipino individuals and businesses alike the opportunity for improved financial accessibility through increased choice of products that would suit their needs best.
Improved Financial Literacy
Expanding the PayMaya platform into digital banking and other financial services has opened new opportunities for users to become more financially literate. With these services, users can now manage their bank accounts, improve their budgeting skills, save affordably and conveniently, track their expenses more accurately, and better understand the inner workings of managing money.
Financial literacy is an important element of personal development, leading to greater economic stability and power. The ability to navigate the financial world is a skill that allows individuals to make smart money decisions, leading to better investments and reducing credit card debts. Furthermore, knowing how interest works can help one develop a strategic plan for debt or loans.
PayMaya services not only provide users with direct access to digital banking but also offer comprehensive tutorials on various topics. This includes information on interest rates, securing emergency funds, budgeting principles, savings planning, how to use credit responsibly, understanding stocks and bonds, and countless other finance-related topics. Through this comprehensive educational platform, PayMaya has significantly improved the overall financial literacy levels all over the Philippines, thus providing citizens with better resources for financial stability in all areas of life.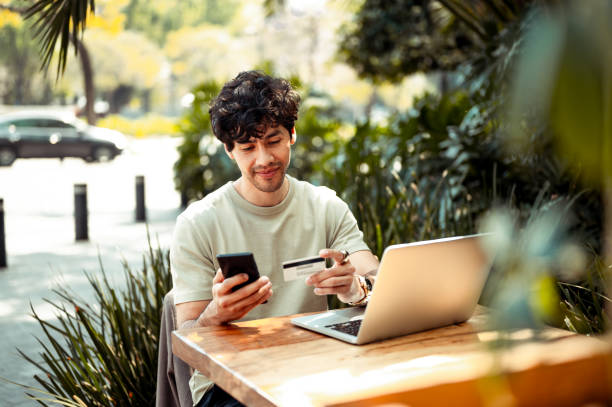 Challenges of the Expansion
The recent success of the tech company, Voyager Innovations' US$167 M investment for their digital financial service and banking platform, PayMaya, has become a milestone for the Philippines digital finance industry.
However, for the newly expanded digital banking and financial services of PayMaya, various challenges must be considered before the platform's success could be sustainable. Therefore, let's explore the inherent challenges of this expansion.
Regulatory Challenges
One key challenge PayMaya will likely face as it continues its expansion into digital banking and other financial services is regulatory approval as a financial institution. Regulations governing digital banking and other financial services are complex, continuously changing and require significant upfront investment in constructing legally-compliant systems and processes. This can become an expensive barrier of entry for an organization like PayMaya that has not had years of experience navigating specified regulations for different countries on regulatory clearances, licensing requirements, risk modeling requirements, compliance protocols, etc. In addition, adherence to these regulations is non-negotiable. Companies will face significant fines if they fall out of compliance with the various legal obligations of operating in such an environment.
For instance, to begin offering more traditional banking services such as deposit accounts or debit cards in certain countries where physical documents may be required for onboarding processes, PayMaya will need to ensure their customer identification process complies with Know Your Customer (KYC) laws associated with anti-money laundering programs. Additionally, to provide retail bank functions originally designed around physical access channels, they need the ability to track customer service requests across multiple sources including email, SMS messages or chat bot inquiries to meet customer service levels aimed at providing secure and convenient solutions. Having a secure foundation also means implementing solutions like two-factor authentication that protect customers from fraudsters by providing an additional layer of protection on transactions they make; this requires strong cyber security measures against potential hacking attempts or data breaches throughout the ecosystem.
In sum, these require a lot of effort on both sides — from Paymaya ensuring all the back-end operations are compliant within a legal framework and from regulators actively refining their standards within their respective territories — both which can have a major impact on how –and when– certain revenue streams kick in for the business model moving forward.
Competition from Traditional Banks
The expansion of Paymaya into the digital banking and other financial services space has faced notable challenges from traditional banks. With big names such as BPI, Metropol, Landbank and BDO, competing with them can be a difficult task.
These banks have years of experience managing financial transactions, providing customer service and leveraging their physical branches to open up customer accounts. However, Paymaya cannot compete on the same scale as traditional banks in branch network or customer service as they only operate online and do not offer physical branches in different locations. This is an important factor as many customers still prefer personal interaction when opening a savings account or availing of other financial services requiring face-to-face contact.
For digital banking services, Paymaya also faces competition from fintech startups such as Coins.ph who offer low cost remittance and cash transfers with access to their products through mobile phones or cards issued by partner banks. Furthermore, traditional banks now offer digital banking platforms similar to Paymaya's. Hence, consumers now have more options when deciding which service suits their needs best.
Security Concerns
Security concerns remain a key challenge for PayMaya in its move to expand into digital banking and other financial services. As a mobile payments and e-commerce solutions provider, PayMaya is tasked with managing the privacy and security of its customer data. The company must also protect against potential threats, including cyberattacks, identity theft, financial fraud, etc.
PayMaya has implemented features such as two-factor authentication for login and payment confirmation to improve security. It also employs digital signature algorithms to securely store customer data on the company's servers. Furthermore, the company invests heavily in security research and development to protect customer information from threats or malicious actors.
Additionally, PayMaya periodically conducts penetration testing of its systems to ensure continued breach prevention. This comprehensive approach allows PayMaya to safeguard customers' data while providing access to secure financial services via its mobile app and website.
Conclusion
In conclusion, PayMaya's expansion into digital banking and other financial services is a promising development for the Philippines. The US$167 million secured by Voyager Innovations, the parent company of PayMaya, will enable the company to capitalize on its strengths in providing digital financial services and broaden its reach to more consumers. This could bring new opportunities for people to access banking services and other financial products, opening up a range of possibilities for personal and business online transactions.
tags = Philippines' Voyager Innovations, US$167 M, PayMaya Expansion, Financial Services, Digital Banking, voyager filipino paymaya 121m 46mshutechcrunch, leading technology company in the Philippines, PLDT Inc, financial technology arm