Why Launch a Digital Bank in the Philippines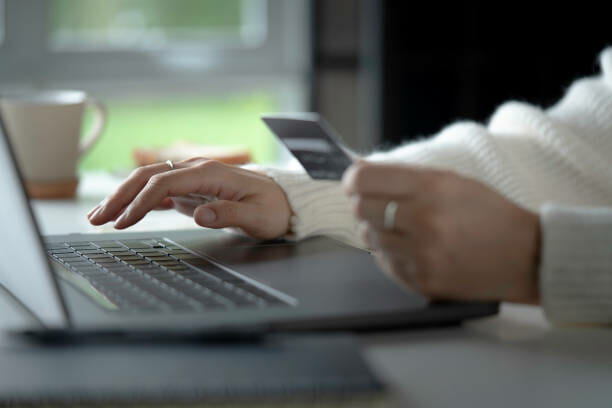 Are you looking to invest in the growing digital banking sector in the Philippines? Then you need to read this article!
Voyager Innovation's owner of PayMaya and Smart Money recently raised $167 million from KKR, Tencent and IFC to venture into digital banking. With this move, they are set to make a big splash in the industry.
Introduction: Exploring the Launch of a Digital Bank in the Philippines
The Philippines is one of the fastest-growing economies in Southeast Asia, and its banking sector has been growing rapidly. However, with the push towards digital transformation, many banks are exploring ways to launch digital banking services in this country. This article explores the advantages of launching a digital bank in the Philippines and how it can benefit customers and financial institutions.
Digital banks are designed to provide customer convenience and increase customer engagement by offering banking services 24/7 through modern mobile or online platforms. Some services that digital banks offer include mobile payments, savings accounts, checking accounts, loans, credit cards, investments and forensic accounting solutions.
Customers also benefit from these new digital banks by accessing features like real-time customer service assistance through chatbots or AI-based applications. Digital banks offer customers more control over their finances with access to more detailed analyses of their spending habits and personalized recommendations for managing their money better. Transactions can be completed quickly online or through mobile apps with very few physical touch points needed for transactions.
For financial institutions launching a digital bank will bring tremendous opportunities for growth considering that young people make up most of the population in the Philippines – 45% are below 25 years old! These young populations are comfortable using technology and need easy financial solutions that they can access anytime anywhere using their own devices at any location – this is where having a digital bank perfectly meets all these demands! Moreover, having a digital presence will help increase brand awareness amongst customers and potential investors who may wish to invest in financial products offered by the bank such as deposits or loans.
In conclusion, launching a digital bank in the Philippines offers numerous advantages for customers, banks, and investors alike that make it an attractive proposition – if done correctly it could revolutionize how banking is done here!
PayMaya owner Voyager Innovation raises $167M from KKR, Tencent and IFC, to launch digital bank in the Philippines
Voyager Innovations, Inc. The owner of PayMaya, the country's first end-to-end digital payments platform, announced Monday that it has received a total capital infusion of $167 million from global investment firms KKR and Tencent the International Finance Corporation (IFC).
The financing is part of Voyager Innovations' larger plan of developing a complete digital banking platform in the Philippines. The endeavor will be led by mobile payment solutions provider PayMaya, which already has 30 million users. The new capital infusion is expected to advance Voyager Innovations' aim to make banking services more accessible for Filipinos and boost financial inclusion across the country.
PayMaya Philippines president Shailesh Baidwan said that with this partnership, "the scope of financial inclusion being served by PayMaya will now include more inclusive banking services." He added that the company is on track to become "an idea bank" for Filipinos—one that can turn ideas into realities through digital banking products and services.
The project aims to create a financial ecosystem by enabling technologies such as big data analytics, distributed ledger technology (DLT), blockchain, and artificial intelligence (AI). This will help set up enterprise clients in key verticals—express payments, insurance monetization, SMB payments facilitation and retail loyalty programs—and expand its reach in consumer finance.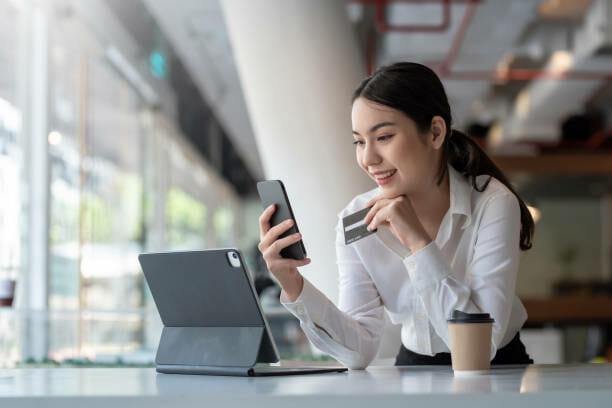 Benefits of a Digital Bank in the Philippines
The expanding demand for digital banking in the Philippines has prompted tech-savvy financial institutions to explore the potential opportunities. Digital banking offers many advantages to customers and businesses in the Philippines, including convenience, cost-savviness, wider and more secure access, increased privacy, faster payment processing times and customized service delivery.
Convenience: Digital banking allows customers to quickly access their funds and carry out transactions without stepping into a bank's physical branch. With online access on phones and computers, customers can perform payment transactions anytime, anywhere.
Cost-Savviness: A digital banking platform can be highly cost effective compared to having an extensive physical distribution network of branches. Banks have higher operational costs when they have multiple brick-and-mortar locations; however, they can keep these costs low by employing a digital infrastructure that provides the same level of services at lower costs to customers in the Philippines.
Wider Access: Setting up a digital bank in the Philippines opens up financial services to people who may not have had access before such as those living in remote rural areas or low-income populations who typically don't use traditional banks due to lack of IDs or other required documents. This provides them with safe and secure access to basic financial services such as savings accounts or loan products through which they can build their credit to later use these services for larger investments such as buying properties or investing in businesses.
Increased Privacy: As banks transition from traditional operation models (such as managing customer data on physical paper files) into a fully digital framework, customer data is more secure from potential breaches by hackers or other cyber criminals due to tight security protocols employed by digital banks. This increased layer of privacy further enhances trust among consumers while also providing added convenience through quick logins and intuitive navigation tools that make opening accounts easier than ever before.
Faster Payment Processing Times: Digital banks employ innovative technologies such as mobile wallets that allow customers faster payments and added control over their finances by allowing them to move money quickly. Additionally, payments are authenticated through biometric security measures that are highly efficient compared with manual authentication processes employed at traditional banks.
Customized Service Delivery: Finally, this technology enables personalized service delivery on a large scale – something that was impossible in branch models – thereby allowing banks provide improved customer service with features like real time monitoring that ensure smooth operations across all departments within an organization regardless of individual customer preferences or needs.
Challenges of Establishing a Digital Bank in the Philippines
Establishing a digital bank in the Philippines faces unique challenges from the country's financial sector infrastructure, social and economic contexts, and regulations. Here are some of the key challenges that banks considering entering the Philippine market should consider:
1. Access to technology: The level of access to technology varies widely across the islands within the Philippines and other parts of Southeast Asia. Banks need to assess their capabilities to deploy new technologies and support customers in rural areas with varying levels of access.
2. Network infrastructure: Banks must consider investments into improved internet coverage and broadband quality before deploying mobile user experiences. Without adequate internet quality, there is a low-quality user experience, leading customers to abandon digital banking services altogether.
3. Regulatory environment: Challenges can arise due to complex regulations governing transactions within local economies and compliance requirements which specific business models may not address effectively or efficiently yet be legal requirements which startups need to adhere too for local market acceptance including BinList compliance checks for anti money laundering (AML) controls, marketing guidelines/regulations set by Bangko Sentral ng Pilipinas (BSP).
4. Security concerns: Digital banking services face threats from cybercriminals looking for vulnerabilities across applications, networks and servers deployed within local Telcoms companies or by banks themselves or shared hosting environments with non secure coding practices where security information cannot be segregated appropriately – implementation threat monitoring tools are highly recommended here using current "best practice" threat assessment processes i.e., NIST Cyber security guidelines etc. Additionally banks have an obligation under global data privacy laws such as GDPR & PDPA legislation to ensure all customer data is held securely regardless of its origin – all communications between end users must also be held inside strong encryption standards per jurisdiction i.e., AES 256/PGP encryption standards as best practice here in terms of deployments within digital banking apps themselves besides ensuring personal privacy remains intact during transactions made over networks aside from normal DDoS protection lives implemented on any type of system hosting customer content online making sure data is secure at rest end end points whenever transferred away from periphery machines used by digital banking apps aligning basic security measures against external hacker threats via associated online industry bodies such as SANS orgs etc.
Furthermore third party code libraries embedded into applications should be inspected regularly for basic Security advisories , detecting any type malicious log audits created times ie; IP addresses when triggered alarm warnings escalated more closely study vulnerability scans prior permitting these live production systems alike.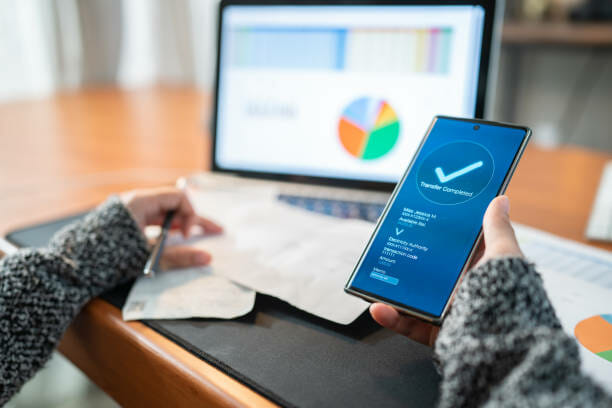 Regulatory Landscape for Digital Banks in the Philippines
The Philippine banking industry is transforming as traditional banks push into the digital space with various offers and services. These developments have formed the ideal regulatory environment for digital banks to prosper. Therefore, in March 2020, the Bangko Sentral ng Pilipinas (BSP) issued virtual banking license guidelines that allowed non-bank entities to capitalize on the sector's full potential.
These clear-cut regulations of virtual banking operators ensure that the financial system complies with Anti-Money Laundering (AML) and Counter-Terrorism Financing (CFT) laws and directives. The guidelines also provide improved corporate governance, capital requirements, risk management, credit exposure limits, and customer protection principles among other rules. The guidelines have also opened up opportunities for large tech companies such as Google, Apple and Alibaba to enter the local banking sector by partnering with local banks or obtaining a license from BSP under this framework.
The entry of these new players brings competition that could result in lower costs of products and services for customers. This will pose enormous competition to traditional banks but could bring more value to customers by providing innovative solutions to their banking needs at affordable rates over more user friendly products such as apps, online stores, chatbots etc.
Overall, this regulatory landscape helps ensure an efficient market with fair competition enabling Filipino consumers access modern technology driven financial services at competitive prices while being able to trust these new operators. However, proper regulation of market conduct and financial stability provisions include consumer protection measures―thereby building trust with customers that partner or even utilize such new service providers.
Strategies to Overcome Regulatory Hurdles
The regulatory hurdles of launching a digital bank in the Philippines are formidable, but several strategies can be employed to minimize these issues. First, aligning with an established bank partner is important to ensure compliance with all banking regulations. This partner should have the right licenses and certifications and should be able to meet all of the requirements for providing banking services.
Any digital banks launching in the Philippines must also apply for a license from the Bangko Sentral ng Pilipinas (BSP). This process usually involves submitting a comprehensive business plan, financial standing documents and proof of extra capitalization throughout the application process. Furthermore, banks must also adhere to Know Your Customer (KYC) regulations and provide necessary outsourcing documents before they can offer their services.
In addition to regulatory requirements, new entrants must be familiarized with local market dynamics and understand local customers' needs to provide effective solutions. Digital banks need to assess the competition to find opportunities for differentiation. Digital banks may also consider developing specialized verticals or targeting niche market segments such as millennials or SMEs. This could save them time and money while expanding their user base from day one. Finally, collaboration with fintech companies who have track records of success can help make sure that all operational goals are met without comprising on customer experience offering great value-added services such as loyalty programs or cash back incentives can help set a digital bank apart from its competitors.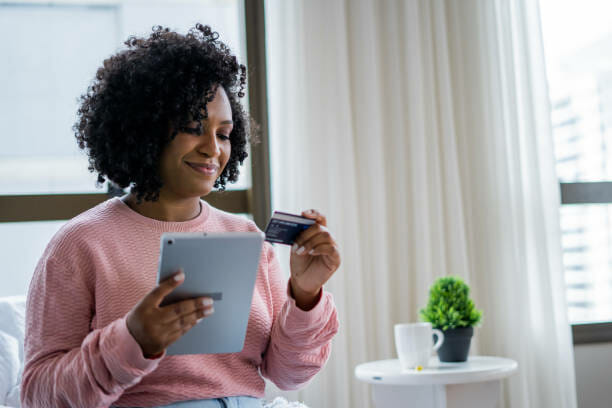 Technology Infrastructure Required for a Digital Bank
The underlying technology infrastructure must be established and operational for a digital bank to successfully launch in the Philippines. To do this, banks must consider the range of existing banking technologies available to them and find software solutions that will allow them to fully embrace digital banking services. Some of the core technologies required include:
• Payment Processing: Integrating payment systems and processes associated with card payments (debit, credit etc.) and online and mobile banking facilities. Options include bank-hosted solutions, third party acquirers or a combination of both.
• Database Solutions: Database management systems that enable accurate records to precisely track customer transaction data across channels. This type of solution also helps banks to manage risk by letting them keep an eye on fraudulent activities and enabling anti-money laundering measures.
• Mobile Security: Use advanced security measurements such as tokenization or encryption to ensure customers' transactions are secure, staying one step ahead of cyber-criminals through superior technology: two-factor authentication for mobile devices, advanced fraud protection techniques etc.
• Digital Identification Verification (eKYC): Such solutions allow banks to verify identities when opening new accounts remotely without customers having to present hard copies of their documents in person. Banks can employ optical character recognition technology, facial recognition tech or biometrics applications (fingerprinting, voice recognition) depending on their customers' needs.
• Analytics Solutions: Digital banks use sophisticated analytics capabilities to monitor consumer behavior and preferences and understand how best to meet customer demands on products or services with rapid deployment cycles.
Conclusion: The Future of Digital Banking in the Philippines
The digital banking landscape in the Philippines shows great potential and is set to grow significantly in the coming years. With increasing financial access for citizens, the country's banking landscape can transform into an inclusive and digitally enabled environment. Moreover, the prevalence of mobile phones and efficient payment options through all-in-one digital wallets, create an even playing field for startups and traditional banks to offer their products and services.
However, certain challenges must be addressed before a digital bank can become successful in the Philippines. For example, the lack of consumer trust in new technology could pose a significant barrier to adoption if banks cannot provide adequate security measures. Additionally, there is currently no legal framework to properly regulate digital banks, making it difficult for banks to expand their operations into digital banking space.
These regulatory issues must be addressed as soon as possible to facilitate this transition. Additionally, continuous collaboration between government entities, financial institutions and fintech companies should be encouraged if these stakeholders wish to usher in an era of seamless innovation-powered transactions. With sufficient education about emerging technologies such as blockchain or artificial intelligence being given importance by regulators and financial institutions alike, we should be on our way towards embracing fast, secure payments that enable faster economic growth for everyone involved.
tags = PayMaya, Voyager Innovation, raises $167M, KKR, Tencent and IFC, paymaya voyager 121m 46mshutechcrunch, digital bank, Philippines