What the Merger Means for the Indonesian Start-Up Scene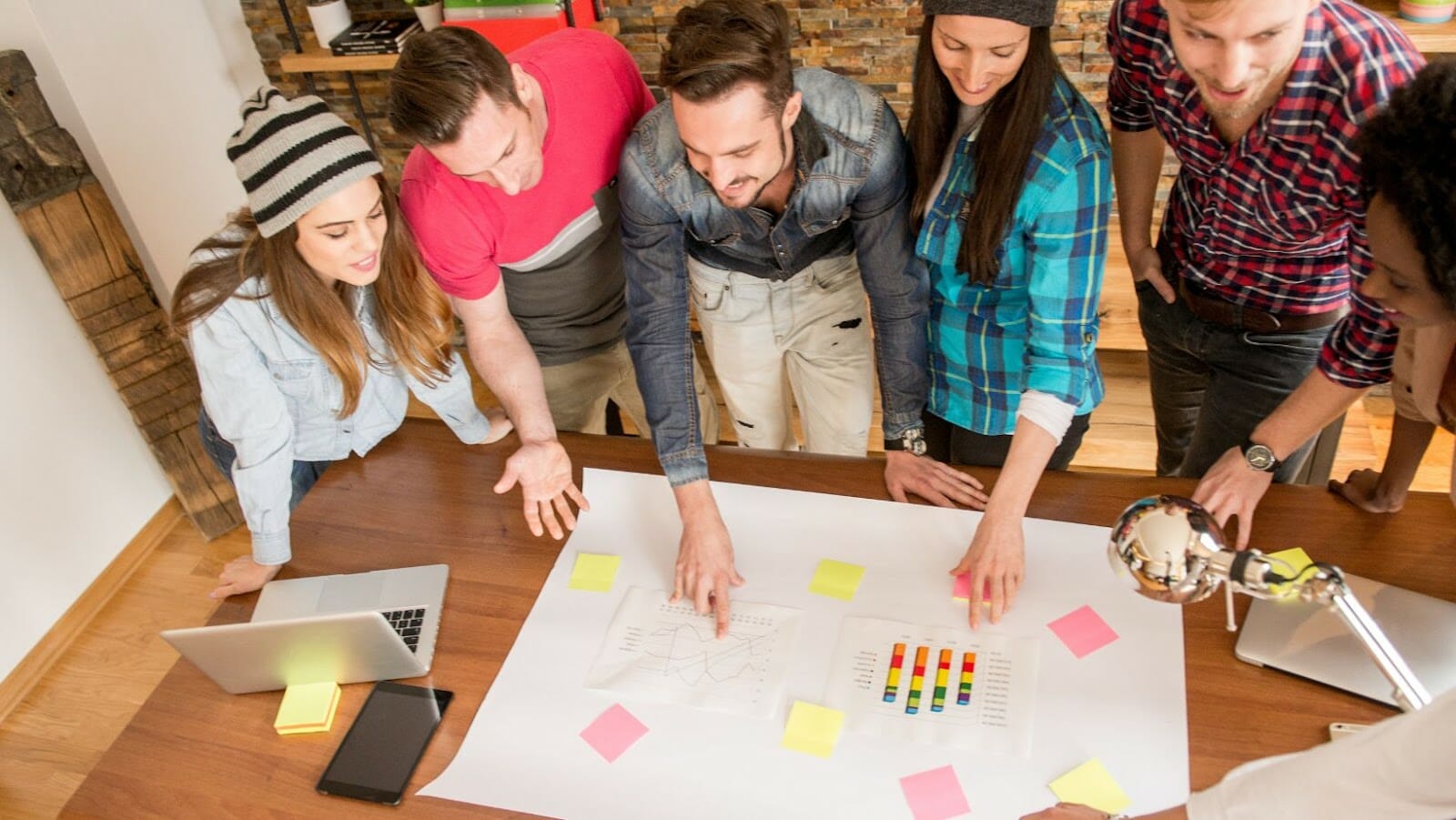 The much-awaited merger of two of Indonesia's leading start-ups, Gojek and Tokopedia, has been finalised at $18bn. This merger could be a major event in the Indonesian start-up scene, as these two companies have been big players in the field.
From the implications of this merger, to the potential impact on the Indonesian start-up community, let's take a look at what this merger could mean for Indonesia's start-up scene:
Indonesian Start-ups Gojek and Tokopedia Agree $18bn Merger
Gojek and Tokopedia, two of the biggest digital companies in Indonesia, recently announced they were merging to become one company. This merger is expected to create a global powerhouse with a more than $18 billion valuation, which could drastically reshape the Indonesian technology industry. In addition, the amalgamation would make it the largest player in Indonesia's e-commerce and ride-hailing market in terms of gross merchandise volume (GMV) for products sold and rides offered.
The merger will create an e-commerce platform that provides customers with a better range of services. Tokopedia, which focuses on marketplace commerce, will provide Gojek with its logistics, payment solutions, and customer service expertise. In addition, Gojek's prominent ride-hailing platform will give Tokopedia access to massive amounts of data that can be used to improve marketing, personalization services, and promotions. With their combined experience and resources, Gojek and Tokopedia have potential opportunities to launch or join different markets globally and become an even bigger force for disruption within their home country.
This merger has significant implications for Indonesia's start-up ecosystem since many businesses now require big capital investments from venture capitalists looking for larger investments. It is likely that more large companies like Gojek–Tokopedia will emerge to form large conglomerates within specific sectors as investors move away from smaller companies that may lack scalability or connections across industries. This shift could:
stifle creativity within the Indonesian technology industry and
make it difficult for smaller start-ups or enterprises to compete or access resources like funding or talent pools.
Details of the Merger
The global giant's merger with the prominent Indonesian start-up company has major implications for the country's start-up scene. The merger will bring a new emphasis in digital product design and innovation, allowing companies to leverage technology and scale quickly across multiple markets.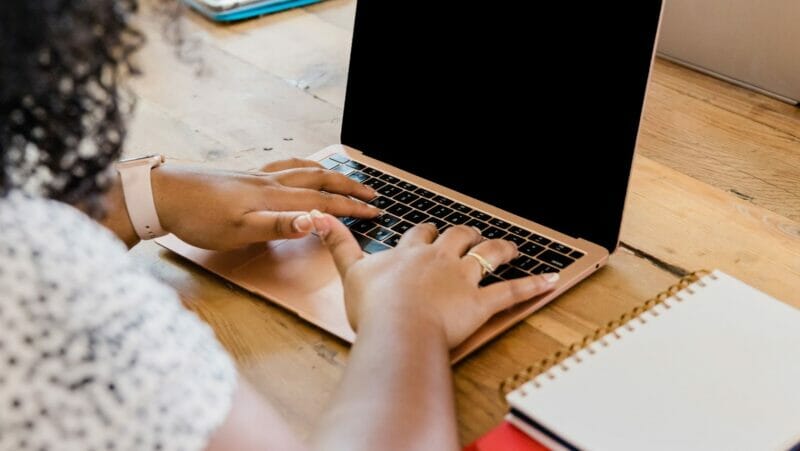 This deal will bring a great opportunity to tap into Indonesia's large market and provide a reliable source of teams and talent that understands the needs of emerging markets. Companies can boost their online presence and expand their services by facing off with well-known regional competitors. With access to global resources, startups can understand customer insights, target better strategies, and launch in more regions simultaneously while dealing with fewer barriers.
The infusion of fresh capital from the investment powerhouse also represents an opportunity for local businesses looking to complete a major project or deep technical buildout on an accelerated timeline. This influx of short-term funding could facilitate opportunities for:
further growth
tight project execution timelines
tracking interesting data sets at far lower costs than ever thought possible.
Impact on the Indonesian Start-Up Scene
In an unprecedented move, two of the biggest start-ups in Indonesia, Gojek and Tokopedia, have agreed to an $18bn merger that has sent shockwaves throughout the start-up scene in the country.
The merger marks a major turning point for the Indonesian start-up scene and is likely to have a major impact on the future of start-ups in the country. In this article, we will take a look at the potential implications of this landmark merger for the Indonesian start-up sector:
Consolidation of the Market
The merger of leading Indonesian start-up companies has created a sense of consolidation in the market. This is because some larger companies are now responsible for a larger share of total investment, creating increased competition among smaller firms. In addition, the new capital flow from increased mergers and acquisitions has disrupted the traditional flow of talent and resources within the start-up scene.
Smaller firms' impact varies, as some may benefit from more efficient back-end operations or streamline their business processes thanks to consolidation efforts. However, others may be impacted as it becomes increasingly difficult to stand out amongst larger competitors who often dominate funding. Moreover, a lack of diversity can lead to stale ideas or products due to limited creative expression and boundaries on growth potential since larger companies have absorbed top resources.
Whether positive or negative, one thing remains certain – bigger companies will have an expanded influence in terms of resource allocation and control over market trends moving forward, giving them an edge over other start-ups in Indonesia who are trying (or will try) to break into the industry and remain competitive.
Increased Competition
The merger of InVisionApp, Inc. and Craftsby, two of the most successful start-ups in Indonesia, has left many industry observers wondering what impact the move will have on the Indonesian start-up scene. The merger will undoubtedly mean increased competition within the market as the two companies now command a large share of capital and attention in the industry.
In addition to increased competition, this move is likely to shift consumer behaviour as more users become familiar with the products and services offered by both companies. Customers may also see an expanded offering as InVisionApp, Inc. and Craftsby combine their strengths in product design, customer experience research and marketing analytics to create innovative solutions for customers.
Furthermore, larger venture capital entities investing in early-stage technology will likely view the merger favourably. They could provide even greater funding levels, allowing for further innovations from both companies. This means that Indonesian start-ups could gain access to new technologies and potentially make services available, making it difficult for smaller companies to build on their own.
Overall, this merger will likely create several shifts within the Indonesian start-up scene that benefit existing businesses and future entrepreneurs looking to make their mark on the industry. In addition, the increased competition could also lead to more innovation in product offerings as both firms strive to gain a competitive edge against other players in the market.
Impact on Venture Capital
The impact of the merger on venture capital in Indonesia is expected to be huge. This is for a couple of reasons:
Firstly, the newly-merged tech companies have a large pool of funds. They can use this large funding pool to invest in start-up ventures in Indonesia and drive growth.
These investments, in turn, are likely to stimulate more venture capitalist participation, ultimately leading to start-ups' successful establishment and growth.
In addition, the merger will give greater visibility to Indonesia's start-up scene. The increased visibility may attract new funds to support start-ups, providing a much needed boost for venture capitalist investment in young and innovative organisations. Moreover, by encouraging venture capitalist involvement, there should be an increase in financial support, mentorship opportunities, and other forms of assistance that will help improve the quality of services provided by Indonesian start-ups and ensure their success over time.
There is already some evidence that this is happening; since the news broke about the merger between two leading tech companies, there has been an influx of new investors and resources into other Indonesian organisations and those directly involved with the merger itself. This has meant that entrepreneurs who had been struggling previously were able to find new financing sources and step up their business operations.
Implications for Other Start-ups
The $18bn merger between Gojek and Tokopedia is one of the largest deals in the Indonesian start-up scene to date, and has implications for other players in the market. This merger brings together two of the largest players in the Indonesian start-up market and creates an even more competitive environment. It also has the potential to reshape the market and change the dynamics of the industry.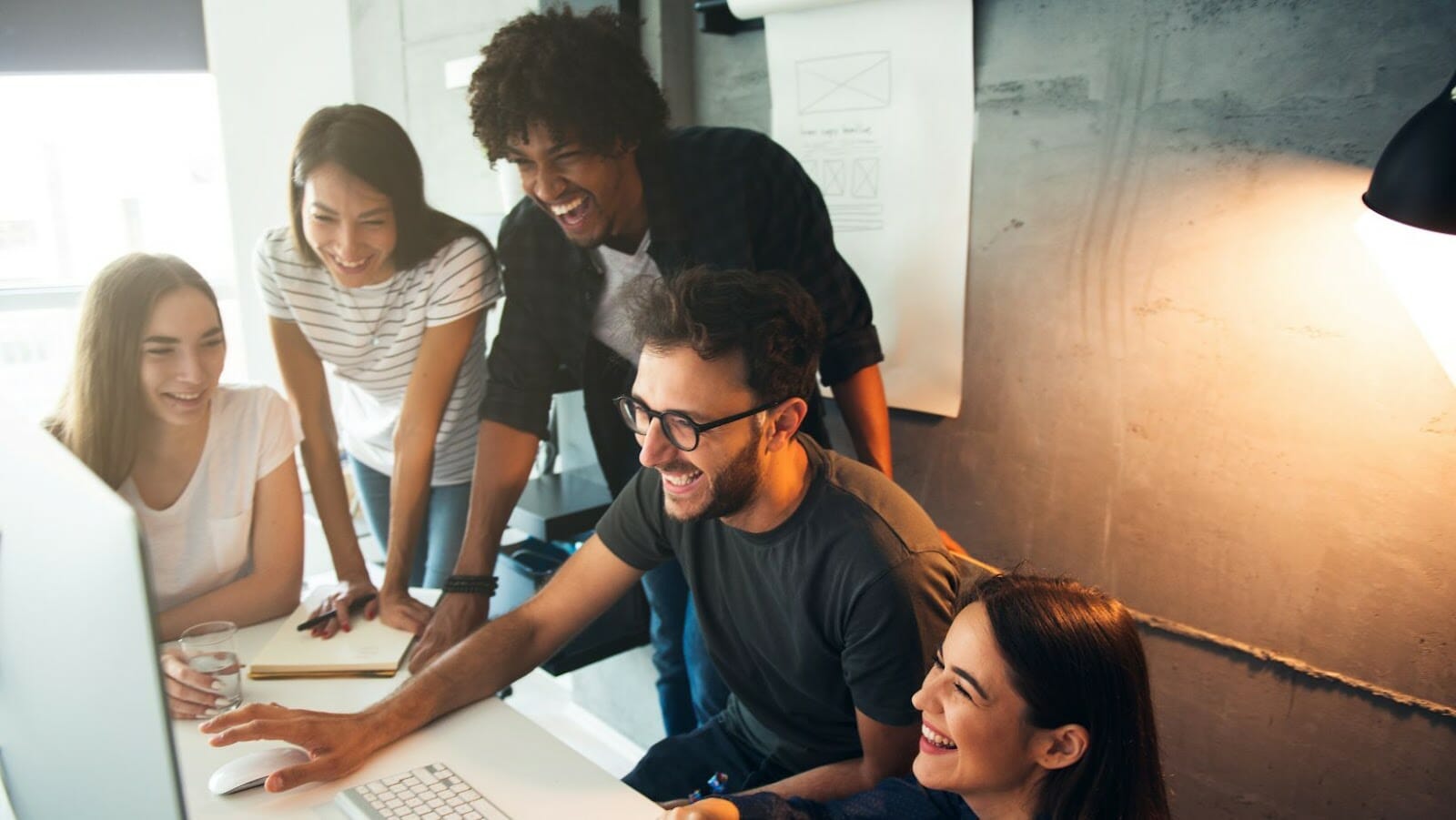 In this article, we will explore the potential implications the merger might have on other start-ups in the Indonesian start-up scene:
Increased Pressure to Innovate
The merger between the two of the most successful tech start-ups in Indonesia was met with both optimism and some degree of scepticism from investors and industry watchers. While there could be increased opportunities for companies to benefit from the resulting synergy, there is also increasing pressure for other startups to innovate and hold their own in a more crowded field.
As competition intensifies, investors will likely be more selective when determining which companies to back, looking out for demonstrated value propositions that add something novel to the already established market. As a result, the bar will be raised to survive, and the best entrepreneurs must strive to think outside of traditional frameworks while finding an effective way of monetizing their ideas without sacrificing too much from innovation.
At the same time, creative destruction could refresh the industry as more agile startups are enabled by a thriving ecosystem of venture capitalists, accelerators/incubators, corporate partnerships and co-working spaces. Established players will also have to watch out for disruptors challenging them using new business models – such as "Uberfication" – or tech-savvy market entrants shaking up the status quo with highly efficient operations models across distribution channels. Start-ups must stay agile to stay one step ahead and position themselves better against any threat that may crop up in uncharted territories.
Need for Strategic Partnerships
The recent merger between Indonesia's largest ride-hailing services, Gojek and Grab, has been met with excitement and apprehension. The successful merger highlights the importance of strategic partnerships for Indonesian start-ups to remain competitive. This particularly rings true in the current business climate as market conditions are becoming increasingly competitive, with companies needing to constantly find new ways to better serve their customers.
With this partnership in place, both companies now have access to twice as many resources as they had individually. Start-ups across sectors must now consider leveraging strategic partnerships with competitors or complementary companies to better service their customers and remain competitive. Some implications of this potential strategy include:
Enhanced customer data analysis
Improved product development capabilities
Increased visibility through collaborative marketing initiatives
Improved access to critical resources such as talent and capital
Strategic partnerships can also lead to increased innovation through collaboration between companies that have traditionally operated independently. By combining experience and expertise within a specific domain, start-ups can create unique problem-solving strategies that go beyond what either company could create alone. Additionally, by embracing the power of collaboration data sharing becomes easier resulting in a more holistic understanding of customer needs which can then be used when creating new products or services tailored specifically towards those requirements.
In summary, the merger between Gojek and Grab shows us just how powerful strategic partnerships can be for start-ups looking to stay ahead of competition within Indonesia's rapidly growing economy. By considering how other businesses may complement their core offering or provide access to additional resources, start-ups will be able open up new opportunities for growth that would not be available had the two giant Indonesian tech firms chosen not to merge forces.
Opportunities for New Start-ups
The recent merger of two of Indonesia's foremost start-ups has opened up many opportunities for new venture creation. This increased competition should make it easier for start-ups to gain a foothold in the market. Such an open environment is likely to produce innovative ideas and strategic partnerships.
The merger represents a positive step forward as it indicates that large companies and investors are now taking the Indonesian start-up scene seriously. By creating a strong base of local microenterprises, the country can encourage creativity while raising the profile of entrepreneurship in Indonesia. Moreover, with more capital flowing into the market, there are now ample resources to help foster growth in existing firms or fund new ones.
For aspiring entrepreneurs, this is an excellent time to get involved in Indonesia's start-up scene – with more resources available, higher investment capital and access to expanding networks, now is an opportune moment for those wanting to join this vibrant industry. Furthermore, by working with established companies, new start-ups can benefit from mentorship and potential collaborations that could serve as stepping stones on their business journey.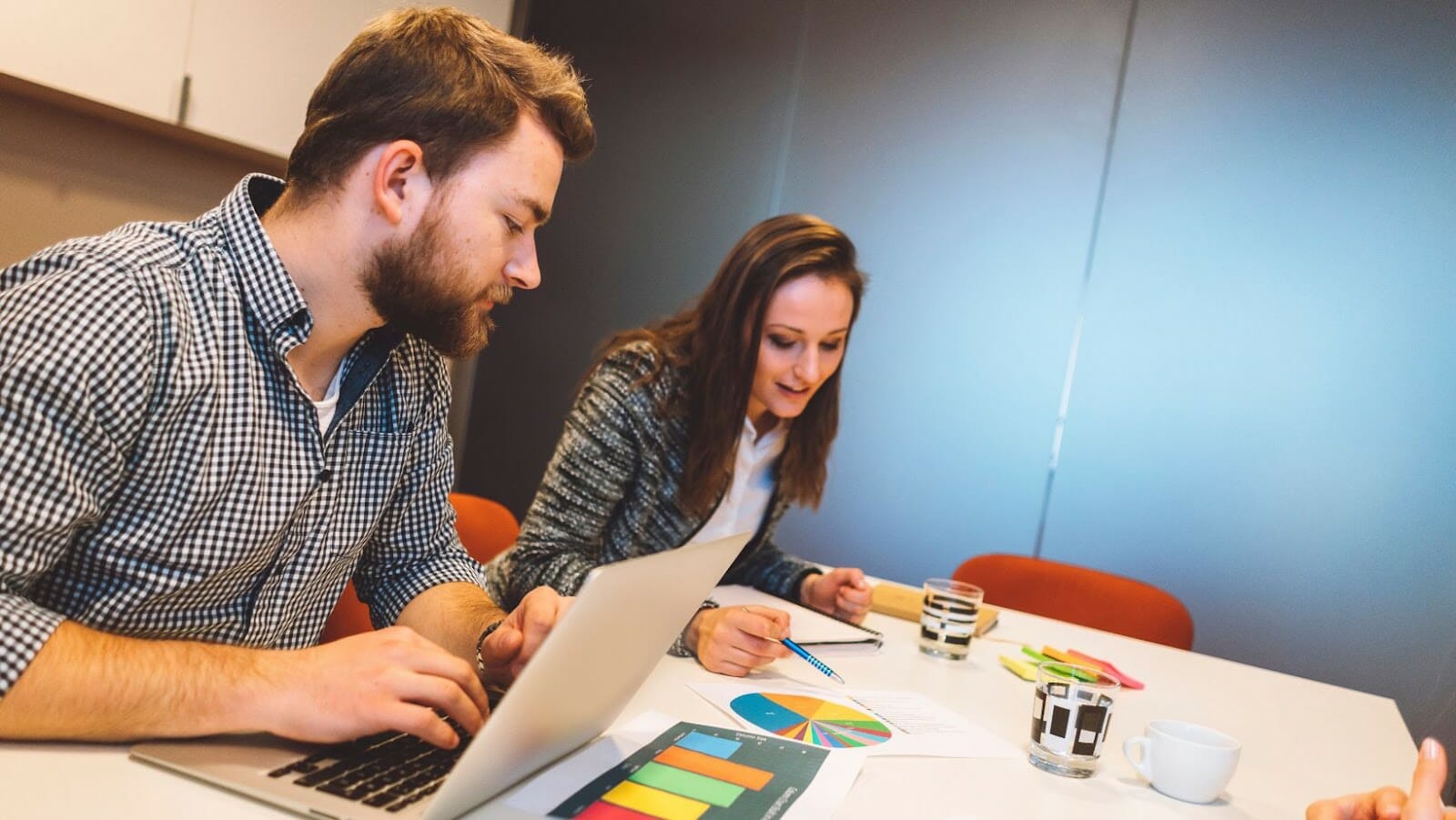 In short, the recent merger has presented great opportunities for new start-ups who wish to take advantage of these exciting times – providing them with invaluable resources and a conducive environment for venture creation.
Conclusion
The merger between Gojek and Tokopedia is a major event for the Indonesian start-up scene. The huge deal, valued at $18 billion, is being seen as a landmark moment in the country's tech industry and is likely to have huge implications for the sector's future.
This article will provide a conclusion on the impact of the merger on the Indonesian start-up scene:
Summary of the Impact of the Merger
The merger of two major Indonesian start-ups is set to have a major impact on the country's start-up scene. Not only will the combined entity bring a wealth of experience and resources, but it will also create an environment where other start-ups can thrive.
For one, the merger will open access to venture capital for companies who have difficulty obtaining traditional finance sources. This could lead to greater investment into the sector, enabling more businesses and entrepreneurs to pursue their ideas. Secondly, the merger will likely promote collaboration between rival firms, allowing easier access to talent, technology and market insights. Lastly, this new development is likely to invigorate Indonesia's tech industry by introducing some much needed competition. With more players in the field, there should be an improvement in quality and innovation as they strive towards creating better products and services.
In short, this merger is sure to positively affect Indonesia's start-up scene in numerous ways. First, it should help create a thriving atmosphere conducive for innovation and entrepreneurism.
Outlook for the Indonesian Start-up Scene
The merger of early stage investors in Indonesia bodes well for the future of the Indonesian start-up scene. In a climate that has been traditionally challenging for venture capital, this move marks a big step towards investing more into Indonesia's start-ups, and with it comes new opportunities.
The merger provides Indonesian start-ups with more resources to execute their vision and increased connection between global investors and local entrepreneurs. This could open up new investment channels, paving the way for greater collaboration between foreign investors and local partners.
Furthermore, the union of two strong forces in early-stage investments will improve Indonesian tech entrepreneurs' operating environment by providing them access to larger networks and better funding options. In addition, having two pillars in regional venture ownerships – Abraaj Group and MDI Ventures – would catalyse entrepreneurs further mergers between more local players in the market and increase their chances to receive attention from other international VCs.
Overall, this merger marks a milestone that will positively impact innovation and development opportunities within Indonesia's start-up scene while allowing companies to access larger networks through presence across various markets. In addition, further fostering the success of local startups through joint ventures could enable them to reach wider markets faster than they've ever had, laying down the foundation for brighter prospects within Indonesia's innovative landscape.
tags = indonesian start-ups gojek and tokopedia, agreed to a merger worth $18bn, create the biggest privately held technology start-up, food delivery, ride-hailing and ecommerce group, renamed GoTo, facebook 300m gojek tokopediaruehl financialtimes, sources gojek 300m gojek tokopediaruehl financialtimes, facebook gojek 300m gojek tokopediaruehl financialtimes, sources facebook gojek 300m tokopediaruehl financialtimes, sources facebook 300m gojek tokopediaruehl financialtimes, 300m gojek tokopediaruehl financialtimes, dual listing in indonesia and us, target a public market valuation, gojek co-chief executive