Review of Sony's Xperia 1 III
Sony's latest flagship device, the Xperia 1 III, has much to offer for tech enthusiasts and everyday users. It boasts a cutting-edge design, powerful specs, and many features. So whether you're a gamer, an artist, or simply someone who wants a phone with the latest functions, this device might be the one for you.
In this review, we'll go over all the details that you need to know about the Xperia 1 III:
Sony's Xperia 1 III review
Developed by Sony Mobile, the Xperia 1 III is the most advanced product in Sony's smartphone lineup. It's one of the first 4K UHD mobile screens and a direct competitor to the iPhone 12 Pro Max.
Physical features include a 6.5-inch OLED display with a 21:9 aspect ratio, an IP65/68 dust and water resistance rating, and an aluminium energy-saving frame with Gorilla Glass 6 protection on both sides.
The Xperia 1 III is powered by Qualcomm's latest Snapdragon 888 processor and offers up to 8GB of RAM and 256GB of storage, expandable up to 1TB through microSD card support. The device runs on Android 11 out of the box with custom overlays from Sony such as Xperia Launcher and its range of pre-installed apps including PlayStation Suite for mobile gaming lovers.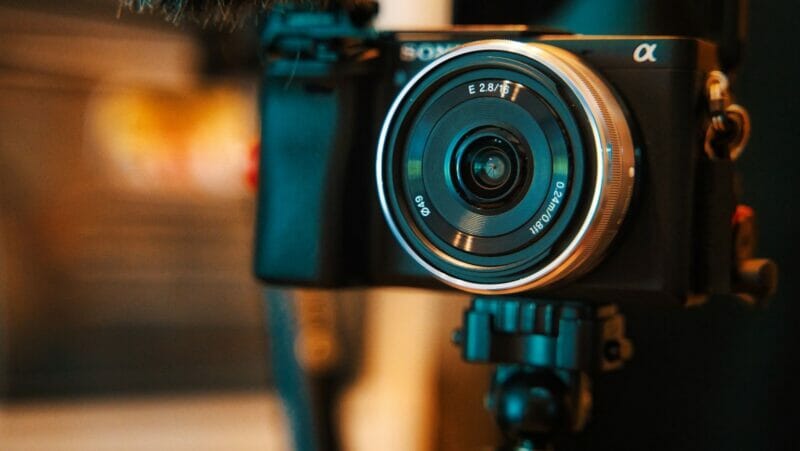 On the camera front, it features triple rear sensors–a triple image sensor (24mm equivalent F1.7 lens) capable of capturing 16x digital zoom images, a 12MP telephoto lens (70mm equivalent F2.3 lens) capable of capturing 5x optical zoom images as well as snap shots in low light conditions & finally an ultrawide 12MP (16mm equivalent F2.2 lens). Additionally, an 8MP front facing camera supports portrait mode & Full HD video capture at 30fps or 120fps slow motion capture at 720p resolution.
The device performance is further enhanced by its 4500mAh battery powering various functions like wireless charging support, wired charging with USB C PD 3–offering fast charging support up to 50W which can charge from 0% to 50% in under 30 mins!
Design
The Sony Xperia 1 III truly stands out in terms of design. It features a sleek, glass body and a 6.5-inch OLED display with a 21:9 aspect ratio. As a result, the phone has a sleek, symmetrical look that is exceptionally beautiful. The phone also features IP68 dustproof and waterproof capabilities and Corning Gorilla Glass 6 protection for the display.
Display
The Sony Xperia 1 III features a 6.5-inch OLED HDR display with 2560 x 1440 pixels resolution. It offers a contrast ratio of up to 1,000,000:1 and supports HDR10 and Dolby Vision content. It is also equipped with Sony's Triluminos Display technology which helps enhance picture quality by upscaling standard dynamic range content to near-HDR specification.
The display has a 120Hz refresh rate for improved responsiveness and smoother scrolling when using apps or browsing the web. Additionally, the Xperia 1 III also comes with a 360 Reality Audio feature which makes sound more immersive and lifelike when listening to music or watching movies on the device's screen.
Dimensions and Weight
The Sony Xperia 1 III measures 6.67 x 2.87 x 0.31 inches (169.9 x 73 x 8 mm) and weighs 187g (6.60 ounces). It features an aluminium frame, with Gorilla Glass Victus on the front and back panel for extra durability and scratch resistance. As a result, its dimensions are slightly slimmer than its predecessor, the Sony Xperia 1 II. Still, its weight remains the same, allowing a premium feel when holding in your hand while not being too heavy or bulky.
The Xperia 1 III is IP65/68 certified, which means it is dust-tight and protected against powerful jets of water from any direction and can submerge up to 1.5 metres for 30 minutes. This makes it one of the best devices for outdoor use due to its resilience against water resistance and delivering a smooth user experience with no lag time or buffering when outside in challenging weather conditions or active environments due to its liquid-air cooling technology that efficiently lowers device temperatures.
Build Quality
The Xperia 1 III from Sony is renowned for its exceptional build quality. The phone has a solid, unibody design with a flat Gorilla Glass front and back, perfect for mirroring your environment or protecting the device from everyday knocks.
On the left side, you will find a dedicated camera shutter button, providing a quick way to capture beautiful photos when needed. The Sony Xperia 1 III also features an IP65 rating that makes it dustproof and water-resistant up to 1 metre of water for 30 minutes. Additionally, its phone frame is made of aluminium alloy, giving the device an extra layer of protection while providing added durability and strength.
The power button has a fingerprint scanner to keep your phone secure without worrying about typing in passwords or patterns each time you want to unlock it.
Camera
Sony's Xperia 1 III is a premium Android phone that boasts a huge range of features, with its most impressive one being its camera. With its triple rear camera setup, the Xperia 1 III can capture beautiful photos and videos in any environment. It is also equipped with powerful software features and the latest Sony technologies, which make taking and editing photos even easier. So let's dive in and see all the features and capabilities this impressive camera offers.
Rear Camera
The Xperia 1 III rear camera system includes a 12MP main sensor, 12MP telephoto lens, and an ultra-wide angle snapper. In addition, the main sensor is equipped with Sony's acclaimed 1/1.8″ Exmor RS stacked CMOS sensor, complete with a Super ED glass that ensures clear and sharp images.
The 12MP telephoto lens helps capture beautiful shots of distant objects without sacrificing sharpness or clarity. It can zoom up to three times optically, which is quite impressive for a compact camera. The 84° wide-angle lens captures impressive landscapes, large groups of people and interior settings with ease while the dual optical image stabilisation keeps your footage free from shakes and jitters.
The Xperia 1 III also houses several photography modes such as Eye AF and Tracking AF, which automatically detect human eyes and faces, respectively, allowing photographers to easily capture emotive moments despite challenging conditions or when the subject is moving quickly. Additionally, this smartphone features HDR video recording and the ability to capture 4K videos at 30fps along with 960fps slow motion – so you can enjoy stellar quality audio too!
Front Camera
The Sony Xperia 1 III features a 32-megapixel front-facing camera, a significant upgrade from its predecessor's 16-megapixel sensor. This front camera is ideal for selfies and video calls and can capture crystal clear photos with great detail.
The Xperia 1 III also has enhanced autofocus capabilities. It has a hybrid-like autofocus system that uses predictive and laser technologies to ensure precise focus on your subject. In addition, the camera can now automatically boost brightness to provide better clarity in dark settings.
This improved front camera allows you to take stunning, detailed photos even in low light conditions. With its advanced lowlight technology, you can capture beautiful images with natural colours and clarity that impress your friends and family.
Performance
The Sony Xperia 1 III is a powerful smartphone that offers a variety of features for users to enjoy. It has the Snapdragon 888 processor, 8GB of RAM, and 256GB of internal storage.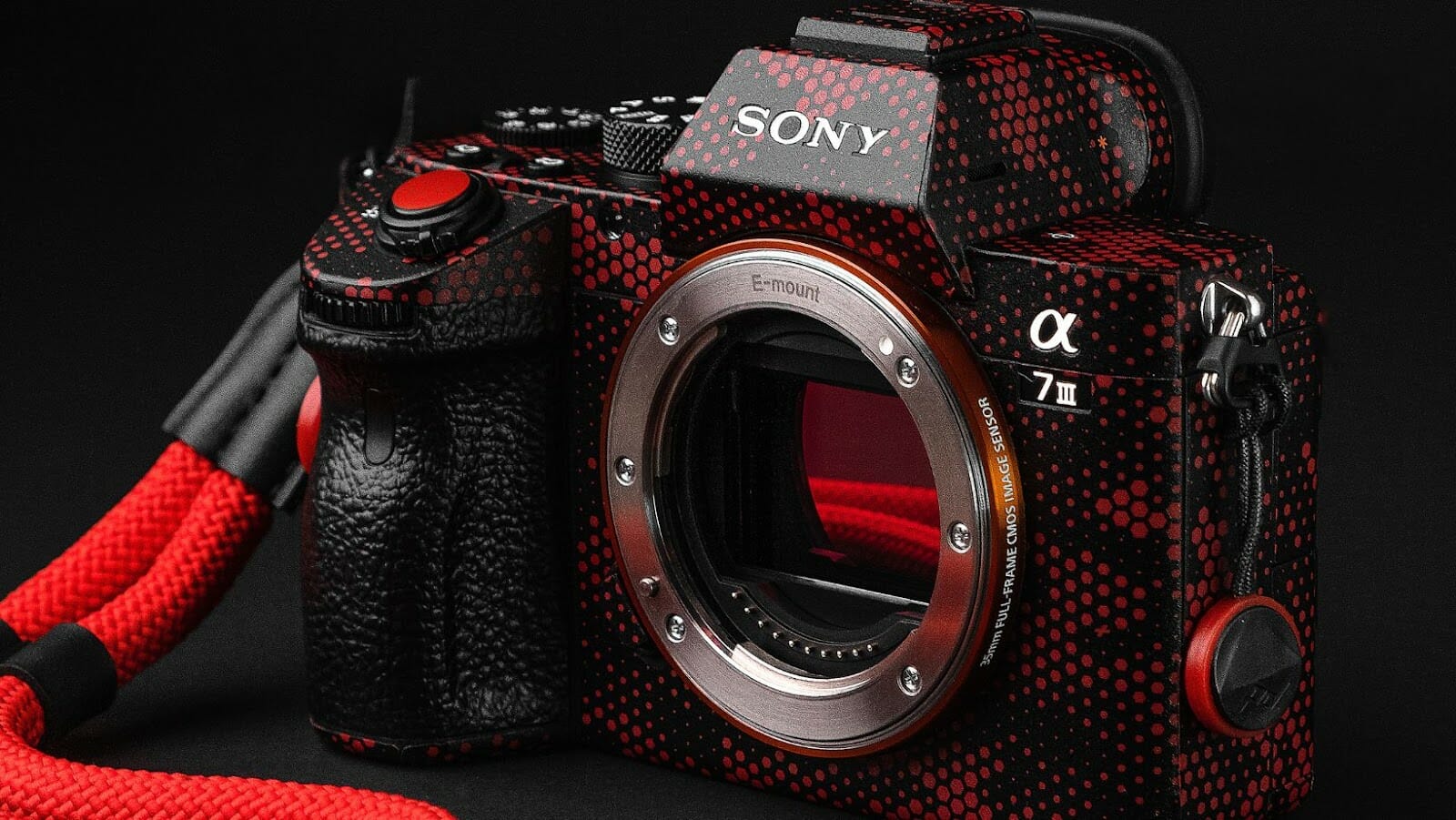 The phone is also fast charging compatible, meaning you can get a full charge in no time.
Let's take a look at the performance of the Sony Xperia 1 III:
Processor and RAM
The Sony Xperia 1 III is powered by the Qualcomm Snapdragon 888 processor and 8GB of RAM. This combination creates a powerful foundation where the phone can easily handle any tasks you throw at it, from web browsing and social media to gaming, streaming videos, and more without any lag or interference. Furthermore, the latest Adreno 660 GPU ensures smooth performance throughout your use. As a result, you won't experience hiccups or slowdowns while multitasking or playing high-end games, as this machine excels in performance.
Battery Life
The Sony Xperia 1 III boasts one of the best batteries in the smartphone market, allowing it to remain active for long sequences without recharge. A 6,000 mAh battery gives you days of battery life in normal usage – with a combination of web browsing, social media use, music streaming and video watching.
The Xperia should get most of the day without needing a charge for heavy users. This is at least an hour or two more than other phones with lesser specs. Charging is no less impressive; Sony's latest offering is Qualcomm Quick Charge compatible and can easily be charged from zero to full in an hour.
The battery's long-term durability remains untested; however, since none of Sony's recent flagships have encountered any issues related to power conservation or longevity, users can rest assured that their device will serve them well over time. With its smooth performance and impressive battery life, Sony's Xperia 1 III offers one of the best usability experiences designed for avid mobile users on-the-go.
Operating System
The Sony Xperia 1 III runs on the Android 11 operating system, making it one of the first to launch with this OS. It is designed to offer a faster and smoother user experience with great multitasking capabilities.
Additionally, it comes with several powerful features, such as improved gesture navigation, better app permissions management and enhanced wireless controls. The improved AI algorithm ensures that the device can detect gestures accurately and quickly fulfil tasks. This ensures smooth performance for both gaming and day to day tasks.
Furthermore, the built-in voice assistant makes it easy to access information without user input and launch apps without leaving what you're doing.
Connectivity
The Sony Xperia 1 III has various connectivity options including 5G, NFC and Wi-Fi 6. It also supports eSIM, which is great for people who don't want to carry around two SIM cards.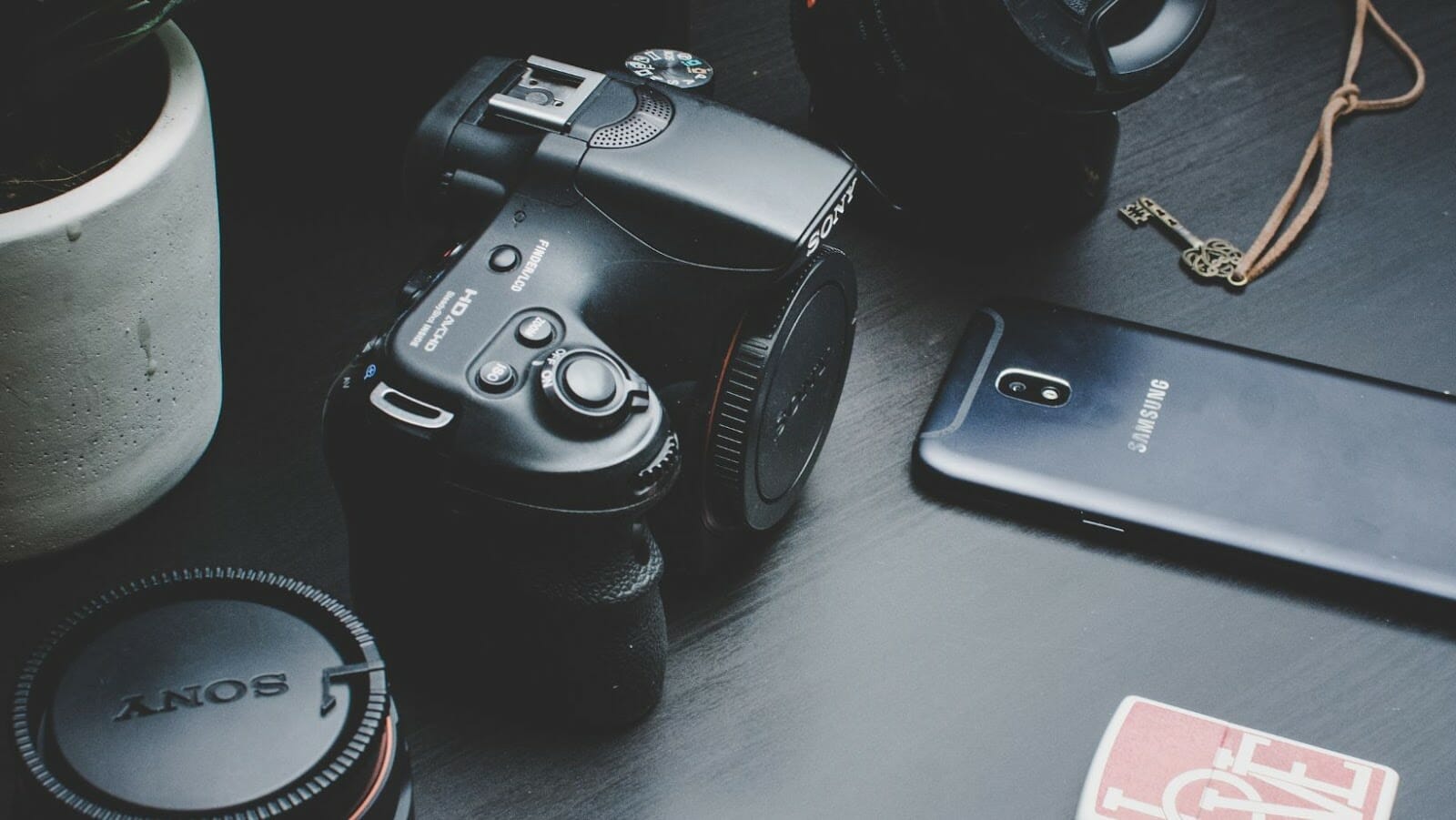 The Xperia 1 III also has a 3.5mm headphone jack, USB-C port and supports Bluetooth 5.1.
Let's dive in to discuss each of these features in more detail:
Wi-Fi and Bluetooth
Sony's Xperia 1 III model is well equipped for connectivity, offering both dual-band Wi-Fi a/b/g/n/ac and Bluetooth 5.1. Both formats support the fastest speeds, allowing for excellent streaming and gaming on multiple devices without interruption. It also supports the latest Wi-Fi 6 for faster speeds and better stability.
Moreover, Xperia 1 III is equipped with Qualcomm aptX HD (LHDC codec) Bluetooth technology, ensuring superior wireless audio transmission, nearly double the bandwidth compared to conventional Bluetooth audio solutions. This allows you to enjoy higher quality music streaming and other media over long distances with Sony's Xperia 1 III handset.
NFC and USB
The Sony Xperia 1 III is equipped with near field communication (NFC) technology, allowing it to make quick and efficient connections with compatible devices. NFC-enabled devices can help improve connection security and speed by eliminating additional authentication steps required for Bluetooth connections. NFC also helps support device pairing and file transfers from one device to another. Additionally, this technology supports contactless payments, which makes it easier to pay for goods with a single tap of the phone.
The Xperia 1 III also supports USB connections to charge, transfer data, and connect to various accessories. It utilises USB Type-C which allows you to plug the cable into either end of the port without worrying about orientation. Additionally, this phone is compatible with a range of peripheral USB devices such as keyboards, mice or game controllers via 'Gamevice' technology. Lastly, there are wired headphone jacks for preferred audio outputs when needed.
Price
Introduced just this year, Sony's Xperia 1 III is the latest in their flagship lineup of smartphones. It packs many features and specifications into an ultra-light, sleek, attractive design, and is one of the most appealing smartphones on the market. But what about the price? Let's take a look at the cost of the Sony Xperia 1 III.
Pricing Comparison
Sony's Xperia 1 III is a high-end flagship smartphone currently available in Europe and the United States. It comes with a Qualcomm Snapdragon 888 processor, 12GB of RAM, and a 6.5-inch OLED display with 4K resolution and HDR support. Unfortunately, while it's certainly one of the most impressive new phones on the market, it comes with a hefty price tag.
To help you decide whether or not it's worth it, here is a comparison of its pricing to other top smartphones on the market:
Apple iPhone 12 Pro Max – $1,099
Samsung Galaxy Note 20 Ultra – $1,299
Xperia 1 III – $1,199
Huawei P40 Pro Plus – $999
Google Pixel 4 XL – $899
OnePlus 8 Pro – $799
Asus ROG Phone 3 – 699
It's clear from this comparison that the Xperia 1 III is one of the most expensive smartphones on the market and is only outpriced by Apple's top-of-the-line device. Despite its high cost, however, Sony has managed to pack an impressive amount of features into their phone which are worthy of consideration if you're in the market for a new device.
Conclusion
Sony's Xperia 1 III is an impressive phone that ticks all the boxes for your everyday needs. It is easy to use, has an excellent screen and camera setup, a battery that lasts all day and fast charging support.
The phone also has many features that make it stand out from the competition. This includes the dynamic vibration system which adds another layer of gameplay experience and the 3D audio support which provides realistic sound.
If you're looking for an up to date phone with plenty of features and don't mind spending a bit extra on it, then Sony's Xperia 1 III could be the perfect choice for you.
tags = sony xperia 1 III features, sony xperia 1 III specs, sony xperia 1 III review, sony xperia 1 III top-notch features, good camera system and top-notch features, priced too high to recommend, sony vita psp julygartenberg theverge, sony ps3 vita julygartenberg theverge, sony ps3 psp julygartenberg theverge, sony ps3 vita psp julygartenberg theverge, marquee features, 4K-ish OLED 120Hz screen, physical shutter button, high-quality manual camera app, top-notch hardware, dual front-facing speakers